How are male and female sex traffickers promoting themselves on Instagram? How is human trafficking used on social media? According to dailymail.co.uk, one male gang member (who was 25) used images of cash, fine dining cuisines and luxury shopping to show his rich lifestyle.
In his Instagram posts, he used words and phrases such as "I treat u like royalty" or "babygirl" and "I'm way to too young to be living like this . . . "

What is the goal of his Instagram profile page? To attract teens and young female adults by getting their attention. Minors, especially girls, at this young age may lack confidence and self-esteem, making them the perfect target for a predator who is an expert at manipulation. Not only Instagram but Facebook is also quite popular among traffickers for recruiting girls into sex slavery.
The criminal will send a friendly Facebook message to the girl in hopes that she will agree to meet him. In this message, he tells her that she is pretty and if she's interested in making money. At this point, he takes a chance on whether or not she will ignore his message or reply back and agree to meet somewhere. In some of the Facebook messages sent by male traffickers, you'll notice their grammar and spelling is exceptionally poor. Whether this is done deliberately, I don't know. Either that, or they are really bad at English. Either way, this is a red flag!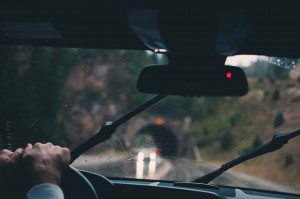 Why? Because if you, or someone you know, receives a random Facebook message or Instagram DM (direct message) from a strange person who uses poor grammar or compliments you on your physical body, then you should be alarmed. They're either a creepy stranger, stalker, or dangerous trafficker.

What should you do if this happens? Flag their profile on Facebook (or block them on instagram). Then report it to the National Human Trafficking Resource Center Hotline 1-888-373-7888. You can also report it by filling out an online form at the following website: https://humantraffickinghotline.org/report-trafficking 
Do you have a personal story, or do you know someone that wants to share their experience? Contact us so we can spread awareness about human trafficking abuse and abduction in the United States! Our email is SkepticalWorld@gmail.com